The latest OV News straight to your inbox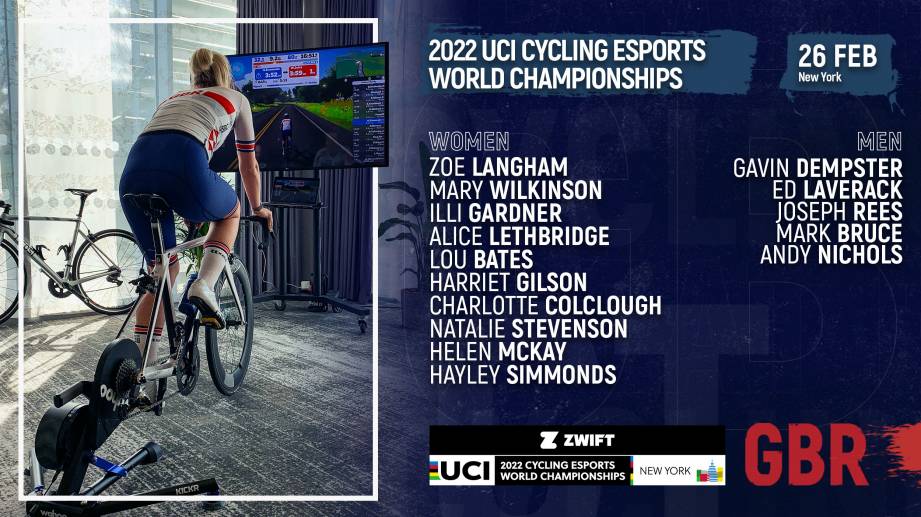 Congratulations to OV Hayley Simmonds (Cr 99-06), who will be donning the Great Britain jersey as part of the British Cycling Team for the UCI Cycling Esports World Championships later this month, following a gruelling qualification process.

Hayley's cycling CV includes two British Elite National TT Champion titles, as well as a Commonwealth Games TT Bronze medal; she is an elite road cyclist.

The UCI Cycling Esports World Championships will be held on Zwift, which is an online cycling programme. The route, Zwift's New York 'Knickerbocker', will take the athletes on a 54.9Km virtual course around a futuristic Central Park, with a rolling terrain.

Hayley added, "It's always a proud moment for me to pull on my national jersey and in this
instance I'll get to wear two of them - a real-life one and a virtual one as well. Zwift racing is still a relatively new experience for me so I'm looking forward to competing, and it's crazy to think I'll be competing for a rainbow jersey inside my own house."

If you would like to support Hayley, you can watch the Esports Championships live via Eurosport, discovery+, GCN+ or Zwift's YouTube channel from 6pm on Saturday 26 February 2022.

Good luck, Hayley; we'll be cheering you on!
OV's Pioneering 'Volts-Wagon'
It was wonderful to see OV Thomas Yates (W 99-06) recently featured on BBC Points West.

The McMurtry Spéirling is a test bed for new technology, which will be seen in racing cars and even road cars in the future.

In his interview, Thomas added, "For those passionate about cars, track capability is essential. The technology we're developing is intended to filter down to electric road cars that real petrolheads
can properly enjoy and will be very track capable."

We're looking forward to seeing more of the McMurtry Spéirling, and Thomas, in the future. Should Thomas' work inspire engineering OVs, it might be of interest to know that McMurtry Automotive is currently holding a recruitment drive.
Hon OV's Successful Solo Show
Many OVs will fondly remember Liz Hand (Hon OV) from her time at King's as both art teacher and Head of Art.

Since retiring from King's in 2014, Liz has been incredibly busy, producing large semi-abstract paintings resulting from her travels, mainly across SE Asia.

Liz's most recent exhibition was a stunning solo exhibition at the 44AD Gallery in Bath, which finished this week.

This latest exhibition was the culmination of paintings inspired by Liz's travels to Dover Place, Ballygunge, West Bengal, the community's colourful dwellings, shrines and passageways providing the starting point for her work.


Among the many visitors to Liz's exhibition were some supporters from the King's family, including, current Head of Art, Chris Haywood (Hon OV), Chris Gallantree-Smith (Hon OV), Richard Gilbert and her son and King's current Head of Sixth Form Josh Hand (Cl 91-01).

Liz added, "I have so many happy memories of my 23 years at King's, 20 years as Head of Art. The building of the new Art School, the Cornwall trips and the very high standard of work produced by pupils, are amongst the many highlights. It is thrilling that so many former pupils have gone on to forge careers as artists, designers, architects, art historians, art teachers and gallery owners. I am always delighted to hear from them, and welcome all to my studio in the lovely Cathedral City of Wells in Somerset."

In addition to her travels, Liz continues to exhibit regularly, as well as advise in arts education, is a principal examiner and runs occasional workshops.


What a beautiful exhibition, Liz, and we already look forward to seeing your next show.

King's vs. RGS Challenge Cup 2022
Final Score King's 2 - 2 RGS.
Wednesday's (16 February 2022) game at Sixways was an exciting match with incredible football on show from both schools and two fantastic goals from King's Striker, Alex L, and Right-winger, Ollie T. All credit to the boys, who did us all proud with such a strong performance and great sportsmanship throughout the game.

A huge thank you to RGS Worcester as well for another fantastic local derby, and to all the wonderful spectators who came along to show their support.

What a great atmosphere it was!

Beyond King's: Georgia Mackie (W 08-15)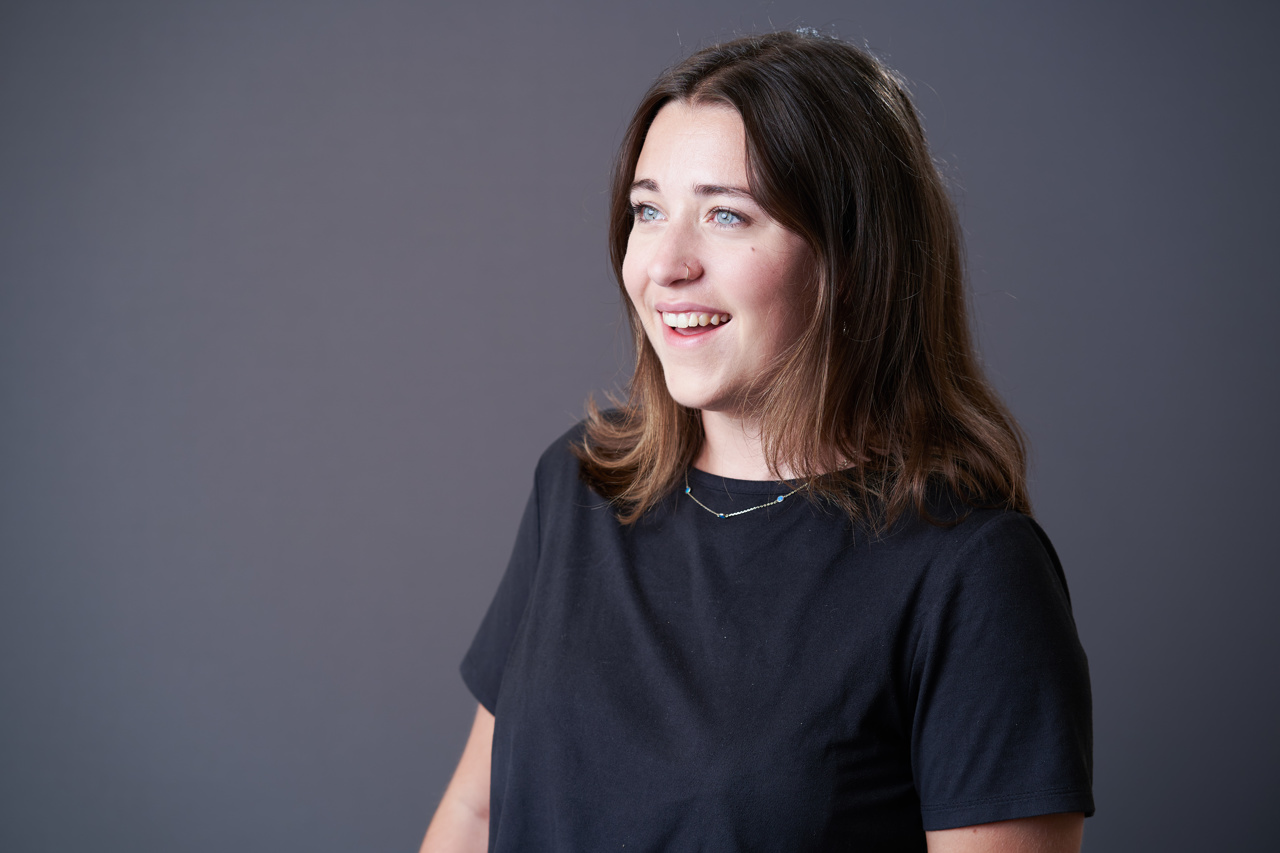 Georgia Mackie (W 08-15) followed in the footsteps of her father, Philip Mackie (Cl 73-84) and grandfather, Alec Mackie (Cl 47-56) when she arrived at King's. Georgia threw herself into life at King's, getting involved with both the Music department through singing and clarinet lessons and by representing King's on the sports fields in hockey, netball and rounders. At A level, Georgia studied Maths, Biology and Latin and, on leaving King's, she had a gap year and then headed up to Newcastle University, where she studied Classics.

Georgia's first job took her to London, where she worked for two years as a sole Parliamentary Assistant working directly for an MP, in the House of Commons; this meant working through a general election, Brexit and the pandemic. She was responsible for managing all correspondence, handling constituent casework, communicating with high level Government officials and Ministers and she was actively involved with international organisations with a particular focus on girls' education.

Georgia has more recently moved into Business Consultancy, where she is an associate consultant. Here she has begun to carve out a career focussed on sustainability, having worked with the RSPCA to help them reduce their environmental impact and shape their sustainability vision, and more recently with the Department for Business, Energy and Industrial Strategy, researching energy efficiency calculations.

Georgia's time at King's prepared her for life after school by providing a solid foundation to her learning, giving her the confidence to hold her own in unfamiliar situations.

Get in Touch
Do you have news you would like to share with the OV community? Please do get in touch with us at alumni@ksw.org.uk or on 01905 721737.