The latest OV News straight to your inbox
OVs' Visit to School over Half Term
It was a delight for Development Director, Liz Elliott, to show two OVs from the 1980s around King's on a bright morning in half term. Due to the ongoing COVID restrictions, it has been difficult to give tours of school and invite OVs onto the school site, however a quiet half term meant that we were able to welcome back Kate Phillips (née North, Co '81-83) and Alison Watson Jones (Co 81-83). They thoroughly enjoyed going into College Hall, which brought back many memories of School Assemblies and performing in The Boyfriend, and then onto what was The School Library at the top of Edgar Tower.

There followed a peek into the Biology Building, where the smell of the labs was enough to spark a few memories for Kate and Alison, both of whom studied Biology under Bob Allum (Hon OV) and Margaret Nott (Hon OV). Then a visit to the current Chappel Memorial Room (previously Lower Sixth Common Room), where Kate vividly remembered the first time she caught sight of her future husband, Rick Phillips (Cr 76-83).

As Alison was a rower during her time at King's, she was thrilled to see the wonderful Michael Baker Boathouse and the impressive array of boats that are used by current King's pupils. The tour finished in The Keyes Building, where both OVs were impressed with the latest addition to the facilities available for the pupils.
After her visit back to School, Alison shared with us, "It was so lovely to see the familiar places and the new additions and upgrades. The new boat house is amazing." And Kate, who previously arranged a very successful reunion of their year group of 1983, said, "King's is a very special place for us; we so enjoyed our time here and it's great to see King's looking so good. Our tour around school brought back lots of fun memories."

Hopefully during the summer term we will be able to welcome back more visitors to King's. Do get in touch with us if you would like a look around: alumni@ksw.org.uk


OV's Leading Literature
It is very exciting to learn that OV Col Richard Westley OBE MC (W 72-81) has just released his latest book.
Business Leadership Under Fire, which Richard co-authored with turnaround expert Pepyn Dinandt, hit shelves last month (February 2022).

Explaining the premise for the book, Richard said, "In July 2020, Pepyn Dinandt approached me with an idea for a book. Already an accomplished businessman, running several European major corporate companies, he had been exposed to some British military thinking and realised that the military had a good deal to offer businesses. This was at a time when business and society were facing the unprecedented challenges of both Brexit and the COVID-19 pandemic. It seemed to us that the time was right to produce something that would help business leaders make sense of the challenges within the markets and to succeed."
Richard was able to draw on both his significant military experience, having served in the Army for 27 years, and his subsequent career in supporting business leaders to optimise their own, and their teams', performance.
Business Leadership Under Fire is Richard's second book. His first, Operation Insanity, was published in 2017, which shared Richard's recollections of one of his operations in Bosnia and the lessons learned from the harrowing experience.

Richard continued, "Business Leadership Under Fire offers the reader a nine-step planning process for focusing leadership in business. It addresses some major
reasons for businesses failing and uses military style planning and leadership to assist CEOs, both present and aspiring, in developing their leadership styles and acumen."

We're sure there will be many OVs who will benefit greatly from Richard and Pepyn's experiences and knowledge.
On Thursday 10 March 2022, OV Olivia Meredith (Os 10-17 and King's St Alban's) will be joining some of her Carter Jonas colleagues to support LandAid's Property SleepOut.

LandAid is a property industry charity, whose vision is to end youth homelessness in the UK. The Property SleepOut is a national event, which happens in various locations across the country; Olivia's sleepout will be taking place in a Birmingham car park.

Speaking about the charity event, Olivia said, "I think it is important to support charities such as LandAid because many of us are
fortunate enough to have a safe place to call home but so many young people don't. Last year there were 86,000 young people in the UK who were homeless.

"This event is pushing me out of my comfort zone, with only my sleeping bag and some cardboard for a mattress, but it is for a great cause and is just one night of what many will face for weeks or maybe even months."

If you would like to know more about Olivia's fundraising, please get in touch with us via alumni@ksw.org.uk
OV Gearing up for the Games
We were very excited to learn that OV James Crabtree (Br 10-17 and King's Hawford) will be instrumental in the behind-the-scenes preparation for the Birmingham 2022 Commonwealth Games.
James explained how he secured this terrific position: "After graduating last summer with a first-class degree in Business & International Relations, I was left with the common question: What now?

"Since long before King's, my heart was always in sport. The 2022 Commonwealth Games landing on my doorstep in Birmingham was therefore the perfect opportunity to take that first career step into the world of sport.

"Six months ago, I started my role as a Venue Operations Coordinator, working within Venue Management at Edgbaston Stadium for the Women's T20 Cricket. My role is to make sure that on 28th July 2022 all of our functional areas are ready to deliver their operations on venue, and to ensure everyone has an amazing two weeks. While working on a global multi-sport event comes with a lot of pressure and long hours, this is all overruled by the excitement of The Games.

"Hosting The Games brings a global spotlight to Birmingham, and we intend to use that to transform not only the image of the city, but the city itself. Leaving behind a tangible legacy is what these Games are about, and I am positive this legacy will be felt by all."

We look forward to seeing the fruits of James's labour and celebrating a wonderful Commonwealth Games this summer.

Beyond King's: Dr David Bryer (Cr 54-58, H 58-62, and King's St Alban's)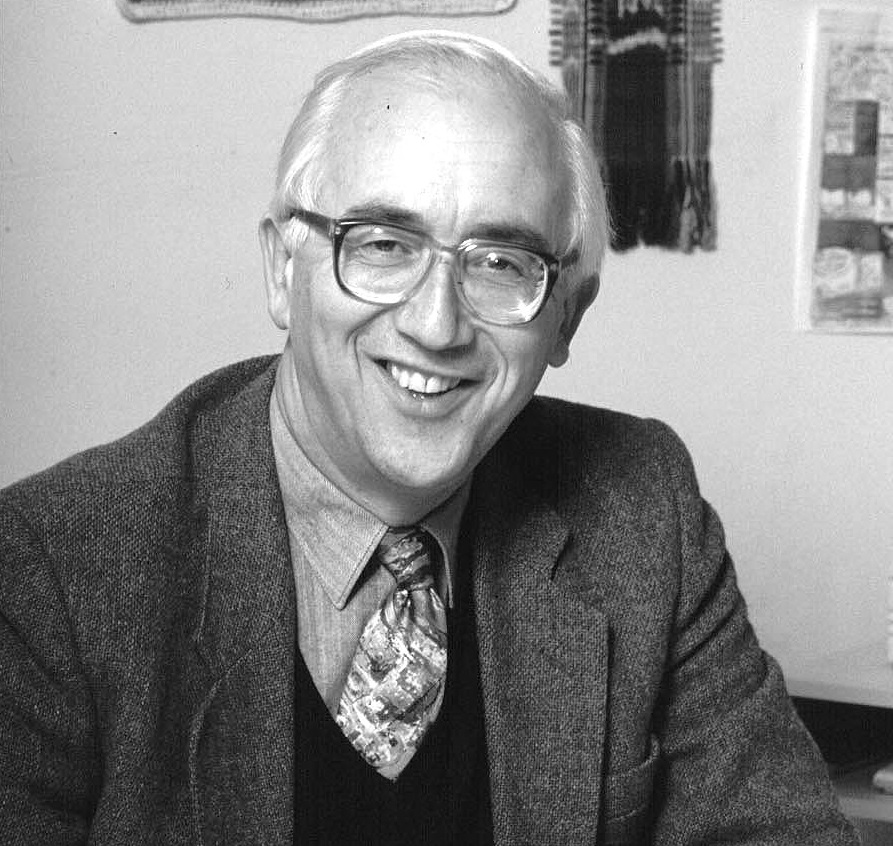 Humanitarian and OV Dr David Bryer (Cr 54-58, H 58-62, and King's St Alban's) found his time at King's to be instrumental in guiding the direction his career would take.

A Senior King's Scholar studying Greek, Latin and History for A Levels, David was also Head of House in his final year at school, as well as the Company Sergeant Major of the CCF. In the little spare time he had, David enjoyed rowing and cross-country running.

Worcester College, Oxford was where David pursued his interest in Middle Eastern Studies, graduating in Arabic, Turkish and Middle Eastern history. There followed a PGCE at Manchester University, after which David returned to Oxford to complete a DPhil on the Druze, a Middle Eastern religious group.

Through the 1960s and early 70s, David's career encompassed teaching, working for the Foreign and Commonwealth Office (FCO), and he was also an assistant keeper at the Ashmolean Museum in Oxford for a period.

In 1975, David joined Oxfam, working in a variety of jobs, starting as the representative in Lebanon soon after the Civil War commenced. Staying with Oxfam, David was subsequently Africa Director (1981-4), Overseas Programme Director (1984-1991) and progressed to be UK Director (1992-2001).

David later moved to Geneva (2001-2003), where he was a Senior Advisor at the Henry Dunant Centre for Humanitarian Dialogue, working on conflict resolution. In 2003, he was appointed to the impressive position as Chair of Oxfam International.

David has been on the Board of a number of voluntary organisations including Save the Children, WWF, Oxfam America and VSO. Additionally, David has been Chair of Home-Start International and a member of the Court of Oxford Brookes University. We also cannot forget to note that David was a member of a number of UN panels and committees, including the Secretary General's High Level Panel on financing for development.

In 1996, David was awarded a CMG (Companion of the Order of St. Michael and St. George) in the New Years Honours List for his work. David is also a member of the King's School Barnabas Group, having returned to School in 2009 to speak with, and inspire, King's pupils.

Not one to settle into retirement, David is now Lay Canon and Member of Chapter of Worcester Cathedral, and also on the Cathedral's finance committee.

David credits his King's housemaster, Richard Knight, for building the confidence of a then 'shy kid' and opening up ideas that indirectly led him to his lifelong interest in the Middle East, Islam and the Druze. His love for music also stems from his time at King's, where his study-buddy, the late John Langdon (H 52-61), along with time spent with the late Hon OV Peter Barnett, and in the Cathedral, combined to inspire David.
Gestures of Goodwill for Ukraine


Your next OV Newsletter will be in your inbox in two weeks' time as we are moving to a fortnightly production!

Don't forget you can still keep up with the latest news on our website and social media; just search for Old Vigornians on Twitter, Facebook, and LinkedIn



Get in Touch
Do you have news you would like to share with the OV community? Please do get in touch with us at alumni@ksw.org.uk or on 01905 721737.