The latest OV News straight to your inbox
OVs Tackling the Tough Mudder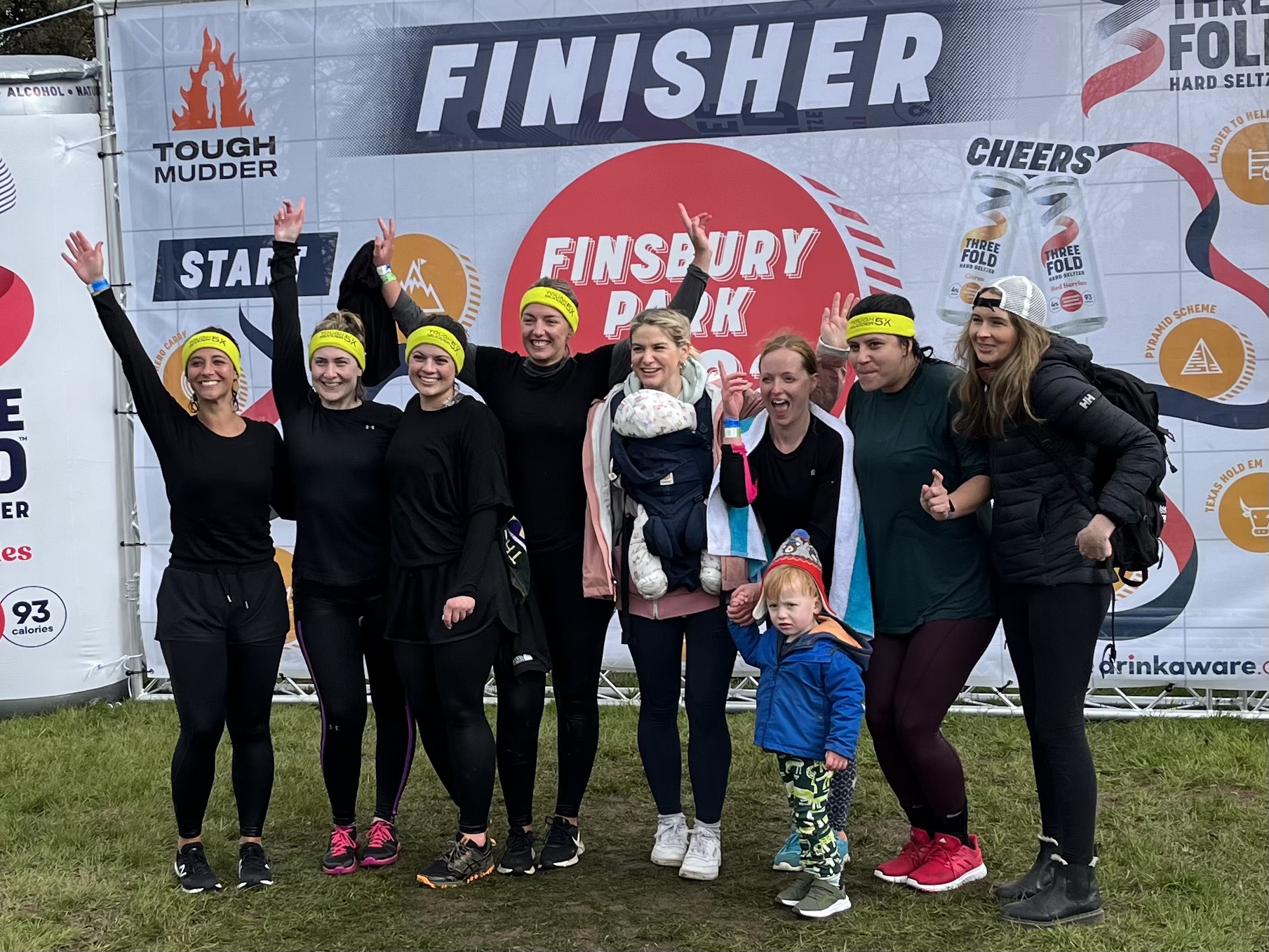 On Saturday 2nd April 2022, an intrepid group of OVs took part in a Tough Mudder challenge in London, led by Kate Iddon (Cl 98-05) and Jo Dawes (née Hallett, Os 94-05). They were inspired to tackle the challenge in memory of their fathers, Peter Iddon (Hon OV) and Rod Hallett and to raise money for St Richard's Hospice, from which both had received excellent care.

For those who have not yet come across a Tough Mudder, it is essentially an obstacle course full of physically and mentally demanding obstacles for teams to face, with a lot of mud thrown in for good measure. For example: giant ice baths, where participants are fully submerged; three-story high net climb and descend; a 'mud mile', with deep trenches and higher hills and many more challenges that require the team to work together to help each other complete.

Speaking to us after the event, Kate said, "We had a fantastic day and have been overwhelmed by the support shown through our fundraising page. Jo and I were really touched by so many sponsoring in memory of our fathers and we are delighted to have raised so much money for St Richard's Hospice. We are definitely feeling the burn and are bruised and battered to show for it!"

Jo added, "Don't be fooled by the lack of mud in the photo; one of the final obstacles was a dip in an ice bath, so any traces of muddiness were washed off!"

This photo was taken at the finish line, pictured in the photo, L-R:
Emma Hayfield (W 98-05)


Lauren Wood (Cr 97-05)


Hannah Kimber (K 03-05)


Kate Iddon (Cl 98-05)


Jo Dawes (née Hallett, Os 94-05)


Katie Mackichan (née Humpage, W 98-05)


Sophie Olah (née Nelson, S 04-06)


Sophie Eckersley (Cl 03-05)
If you would like to know more about Kate and Jo's challenge, please do get in touch with us at alumni@ksw.org.uk

OV Penny Ashmore's (Cl 14-16) first professional acting job has been met with a wonderful response from audiences and in particular from her co-star, and well-known actress, Jodie Comer.

Penny played Jodie's body double in season four of the acclaimed TV series Killing Eve.
In an interview with BBC America regarding the show, Jodie Comer said, "One thing I will say is that I was working with an incredible actress called Penny Ashmore.

"We would work together through those scenes and when I was Vision she was Villanelle and we would come to a scene and block it out.

"I would block out both characters to understand how I wanted to play them physically because it was so technical.

"We couldn't be too close and every placement had to be very specific.

"She was amazing."
In response, Penny told us, "As a first filming role, I couldn't have asked for a more exciting setting - it was so surreal to step behind the scenes on one of my favourite shows and work with actors I admire so greatly. Every day on set I learnt something I didn't know before and I had the best time getting to know the cast and crew. I just felt super lucky to be a part of that group of people!"
In addition to her acting career, Penny is also a very talented singer, and will be taking part in the prestigious Glyndebourne Academy this year, more details of which you can read about here.

Many congratulations on your acting debut, Penny, and we look forward to seeing what the future holds for you.
We were delighted to welcome OV Michael Sykes (H 42-52) to School on 28 April 2022 for a brief visit.

Three years ago, Michael had very generously promised some copies of his book, Trader's Road, to the School library. For obvious reasons, this was the first opportunity Michael had had to make the journey to Worcester and fulfil his promise.
Trader's Road is the fictional story of one man's journey through life, across continents, with some wonderful and unexpected twists and turns.

When asked if King's was mentioned in his story, Michael said coyly, "All authors draw on their own life experiences!"

Michael very kindly signed both of his books and had some great memories of his time at School to share with the School Librarian, Annabel Jeffery (pictured), and Alumni Relations Co-ordinator, Amanda Sutcliffe. These included incredibly detailed recollections of teachers
and Housemasters, including Dan McTurk, who taught Michael fly-fishing on College Green.

Although only a short visit, Michael also had opportunity to speak with Headmaster Gareth Doodes, who was similarly delighted to hear some of Michael's reminiscences of his own time at King's.
We were very excited to learn that OV guitarist, singer and songwriter Nick Tsang (Br 99-04), who performs as Amberlake, has just released a new single.
The single, Good to Love, is a collaboration with Charlie Simpson, known to many as a member of Busted. Nick and Charlie previously worked together on Busted tours and on Charlie's solo projects.

Nick's musical CV as a session musician and touring guitarist includes co-writing songs for artists such as Jess Glynne and he has toured internationally alongside artists including The Backstreet Boys and Ed Sheeran.

He was also BBC's Introducing Artist of the Week in 2021.

You can listen to Nick's new single on youtube here.
On 3 May 2022, OV Peter Haynes (Cr 58-62 and King's St Alban's), along with his wife Linda, crossed the threshold back into King's for the first time since Peter had completed his A Levels in 1962.

Currently living in Montreal, Peter was in the UK visiting family and wanted to take the opportunity to return to School having been inspired by a book about ageing. In it, the reader is asked to look back at influential places in their life, and ascertain if they would be happy to say, 'that was my last time there', or if indeed they wanted to return. Thus the journey back to Worcester!

While at King's, Peter's main love was the Science block, where he studied Physics and Chemistry A Level, spending most of his days in the labs. He thoroughly enjoyed re-tracing his steps and although the labs had been updated since his time, the views were mostly unchanged, and memories came flooding back.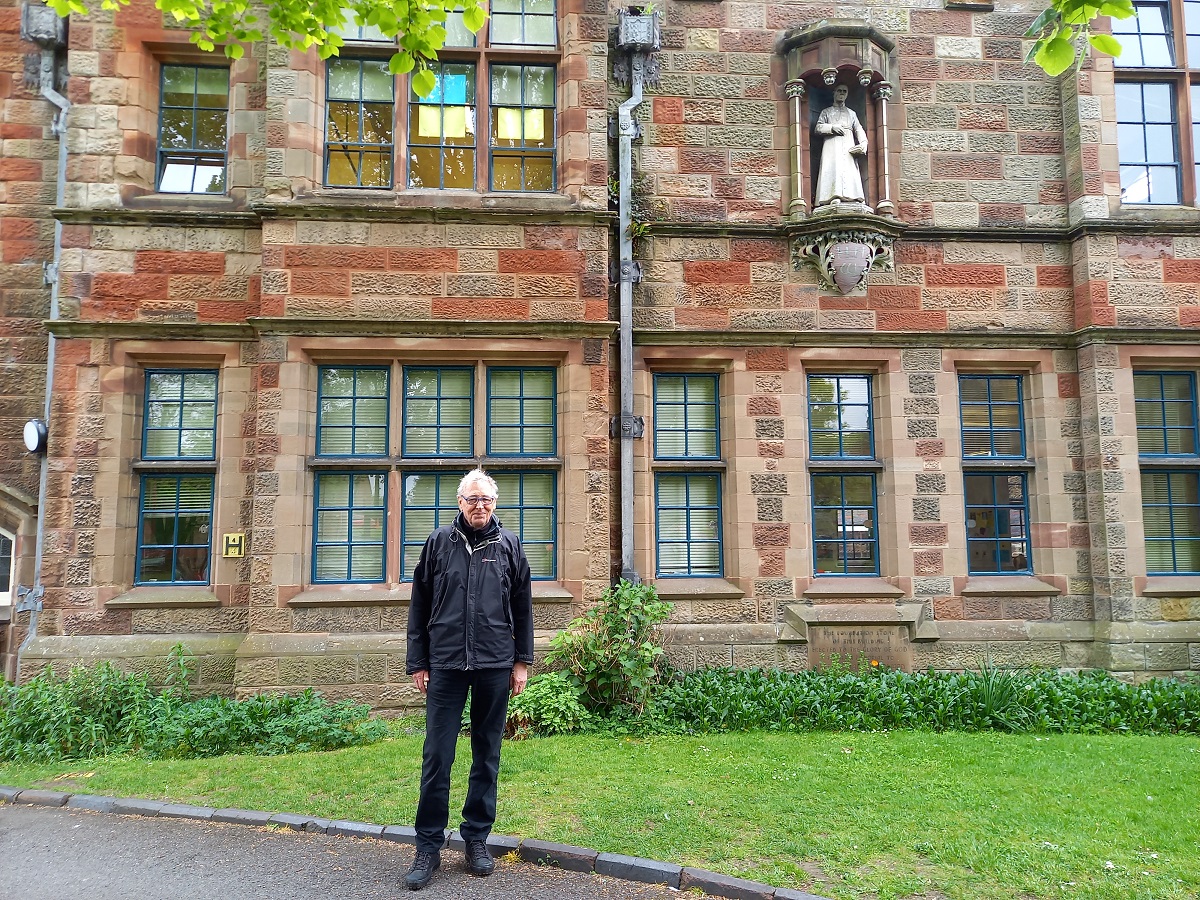 Both Peter and Linda were impressed by the Keyes Building and the Michael Baker Boathouse and enjoyed seeing how the School has been evolving over the years.

He was, however, delighted to see that College Hall was exactly as he recalled it and had some wonderful memories of time spent in there for assemblies and music practice (with the impressive acoustics!).

Peter then returned to Choir House, where he had boarded. Peter did admit it was a bit strange to see his old prep room and common room now as classrooms, but this didn't detract from the joy of being back.

After the tour, Peter said, "I had thought that just being in the playground area, looking at the old Science building, and wandering around the grounds would be enough to satisfy my curiosity (or is it nostalgia?) But both Linda and I found it very interesting and instructive to see how well the school seemed to be dealing with modern education, and it was a real pleasure to chat with the Chemistry and Physics teachers."

It was great to show Peter and Linda around. If any OVs would like to return for a visit and a tour, please do get in touch with us in advance via alumni@ksw.org.uk so we can make the arrangements.
Celebrating on the Slopes
Social media often gets a bad press, but in this instance it enabled OVs Jim Hodgson (Ch 79-84) and Jamie Mackie (Os 75-85) to realise they were only 30 minutes from each other, while both were on holiday.

Jamie has lived in Melbourne, Australia, for many years, so this was an opportunity not to be missed. He had made the trip over to France with his eldest son, Tom, to see his daughter, Liv, who is currently living and working in Thonon, on the southern shore of Lake Geneva. They made the short drive into the mountains to Avoriaz, where Jim and his partner Jo Perrin were enjoying the last days of the ski season.

It was great for both OVs to reminisce over all things King's and relive those shared times on the rugby and cricket fields many years ago!

Neither was sure when they had last seen each other, but it was probably at an OV wedding some time in the late 1990s.

Photo, from left to right:
Liv Mackie, Jo Perrin, Jim Hodgson, Jamie Mackie, and Tom Mackie.

We love to hear about OVs meeting up, so please do get in touch with your OV reunion news: alumni@ksw.org.uk
Hon OV's Posthumous Art Exhibition

On Saturday 21 May 2022, there will be a posthumous exhibition of Andrew Kneen's (Hon OV) paintings in Whitbourne Village Hall, WR6 5RR, from 11am to 4pm.

All are welcome and there is no need to book, but please do say hello to Myrtle Kneen when you are there as she would love to hear from OVs.

Light refreshments will be available.


Michael Baker Boathouse Anniversary
A Poem - by OV Roger Mortimer (Ch 55-58)
OV Roger Mortimer (Ch 55-58) kindly sent us the following poem he had written. It is, as Roger says, "With apologies to the Bard!"

And now is the second winter of our discontent Made odious nightmare by this son of Russia
And the dark clouds that lour'd upon our planet Become fierce storms enhanced by man's unending greed.
Now are our brows furrowed with concern
At gazing at the mobile telephone,
Our stern demeanour cursing the delaying App
And aching thumbs attempting to renew.
Grim visaged war hath shown his bloody front
And now instead of flowers of peaceful dreams
To spread deep happiness afar
He starts the drum of fear in every place
To curse and bring old horrors to the fore.
The plague that gallops down the Silken Road
Has changed the way we live and speak.
Social media has risen to the fore
And leaders of this fraud steeped world
Converse ill thought out nonsense with their Tweets.
They have forgotten when at school the Grammar lessons and the Perfect Part.
The verb to tweet; its Perfect Part is Twat.
But I, that pass my fourscore years and Devon born
Do relish now the family and friends of many years
But also lack the simple pleasures of a bygone age;
The milkman with his cheery whistles and the clanking bottles,

The morning postman, smart in uniform and peaked cap
Who passed the letters with those interesting stamps
Which soon adorned the pages of my Album.
The fair well-spoken days are gone And Manners maketh Man, a phrase forgotten
In the world of gaudy fashion and celebrity
Where players on the sward of green Receive a weekly recompense that ordinary man will take
E'en twenty years to hold.
Into this modern world, grumpy and grouchy I may go
But soon I will be merry too
As Elizabeth the Great will gain threescore years and ten
Upon the Throne of England
And throngs of many people their glasses raise
With wine poured from the jug.
And in the kitchen, sits my Coronation Mug.
Meet the New King's Monitors
The King's Worcester School Monitors for the 2022-23 academic year have been announced! Our congratulations to these Lower Sixth pupils, who will take on the prestigious role of Monitors at School, following in the footsteps of generations of OVs before them. You can read more here.
Beyond King's: Toby Lamb (W 99-06)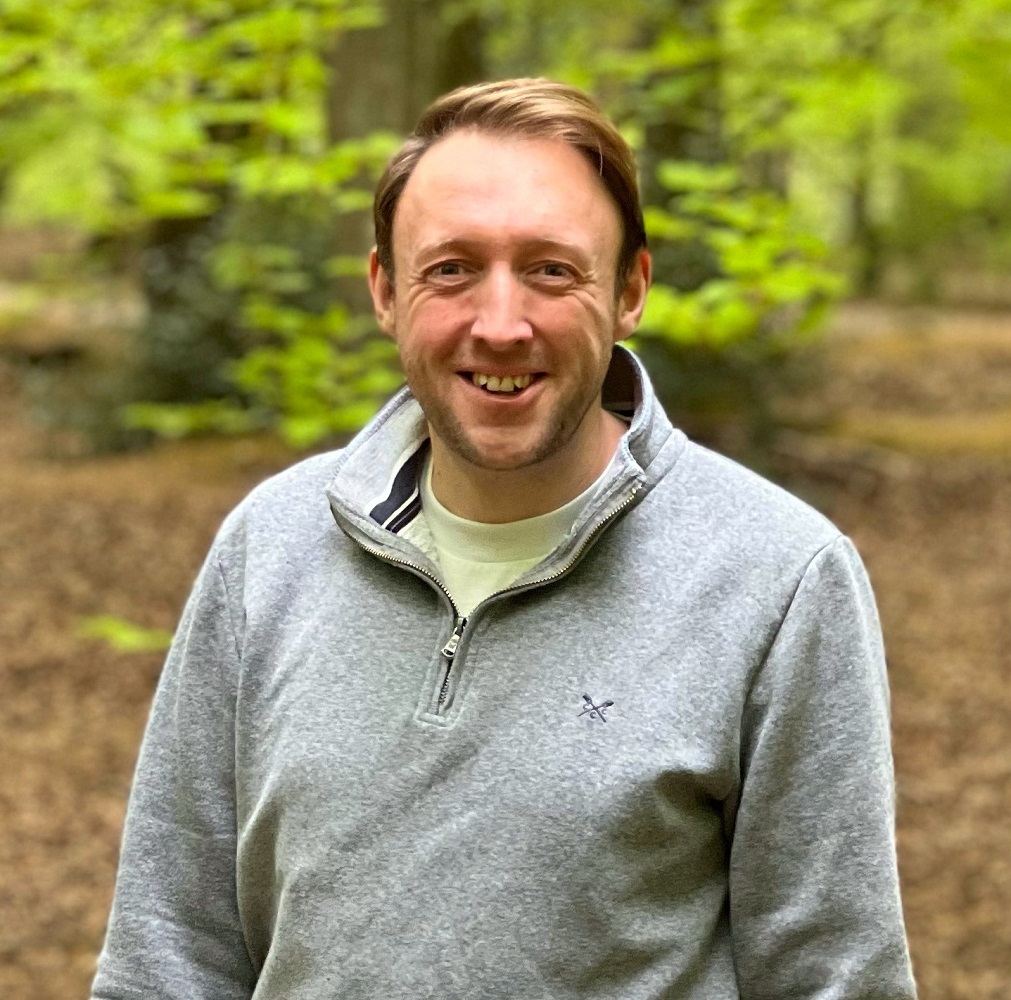 It was studying Business Studies at King's for A Level that gave OV Toby Lamb (W 99-06) his interest in how companies work and the foundations for his career.

At School, Toby was a Monitor who was incredibly active in the School community. A participant in the Young Enterprise Scheme, a member of the Himalayan Club and completing his Duke of Edinburgh's Award, Toby favoured teamwork and problem solving. These experiences at King's similarly helped guide Toby's career choices.

After leaving King's, Toby studied Business Economics at Exeter University. From there, he launched his career in banking and strategy with Santander in London. While with Santander, Toby moved to the USA to live in Boston for a couple of years, which was another great experience.

In 2015, Toby returned to London to join HSBC's Internal Consulting Team. He has been with HSBC ever since and is currently focusing on the bank's strategy for small business banking

Toby's connections with King's remain strong and he is still in regular contact with a close group of OV friends, meeting up for football games, holidays, and everything in between. In his spare time, Toby is a keen runner, choosing routes along the Thames and into the Chilterns, and he will be running the London Marathon this year in aid of the Shine Charity.
Get in Touch
Do you have news you would like to share with the OV community? Please do get in touch with us at alumni@ksw.org.uk or on 01905 721737.